Experience your unforgettable "I said yes" moment with us!
Since the beginning, creating a shopping experience for Raffiné Bridal's customers has been our number one priority. Stylist's at Raffiné Bridal go through an extensive customer service and product knowledge training with the owners to ensure the best experience for the customers.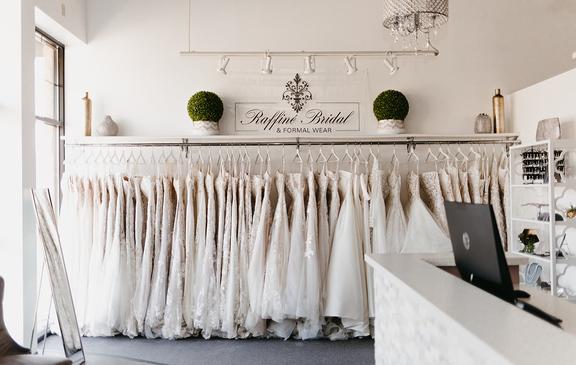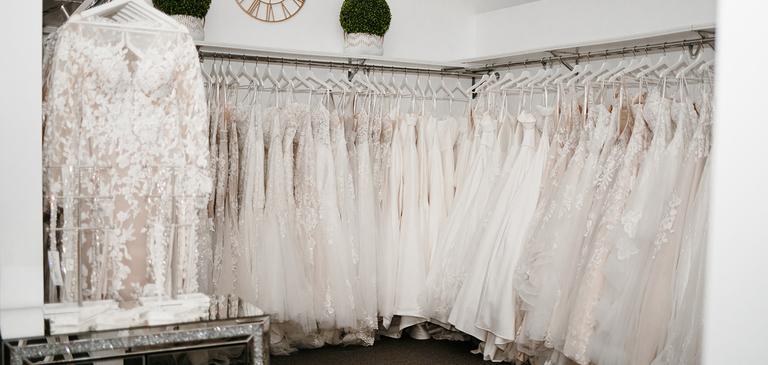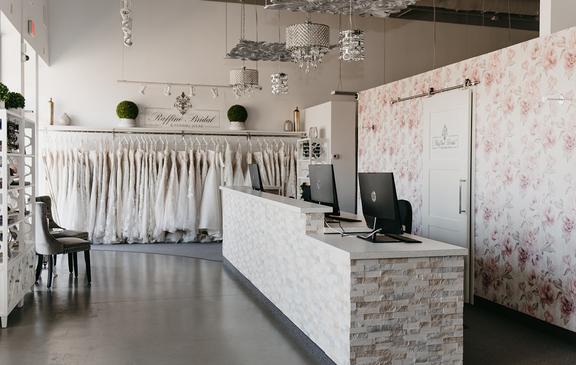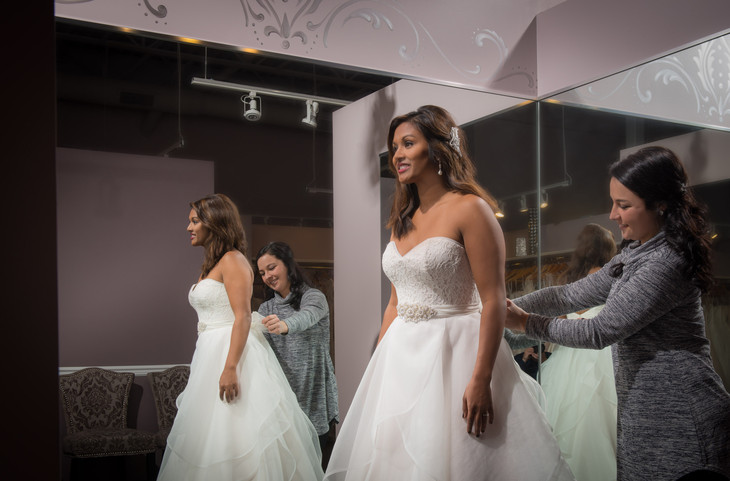 A Team of Highly
Trained Stylists

The training process to become a bridal stylist starts from the beginning. Under the owners, stylists begin an extensive training process that stresses the importance of the bridal experience. In addition, they are required to learn the industry fashions to better understand the wedding gowns. The bridal fabrications, styles and traditions are a huge motivator in what brides are looking for, so being aware of these factors is important for the entire team. Once the training has been completed, the owners continue to work closely with each consultant to be a constant support system and ensure the Raffiné Bridal experience never falls short.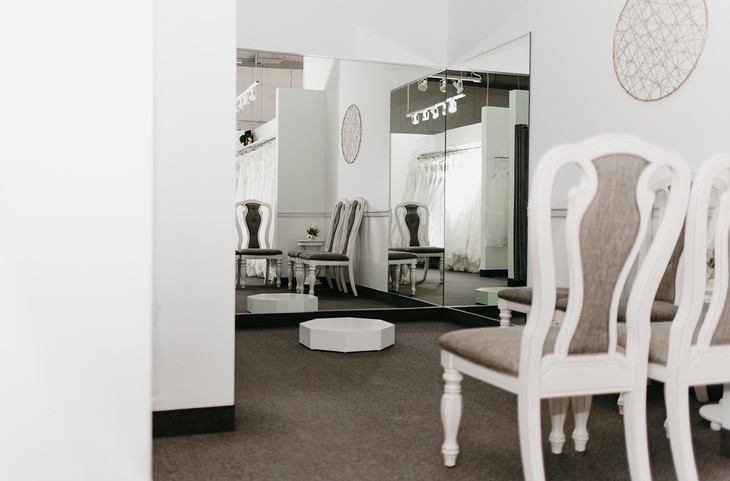 A Private Experience For
You And Your Guests

When designing the layout of Raffiné Bridal, the first thing to be decided was the bridal fitting and viewing areas. When a bridal appointment is scheduled, each bride is assigned to their private fitting and viewing area, not shared by other customers in the store. The private viewing areas all feature a three-way-mirror and seating for guests.
Become a Raffiné Bride
Raffiné Bridal loves sharing real weddings! To be featured on the Raffiné Bridal Instagram or Facebook page, simply #RaffineBridal or mention @raffinebridal.