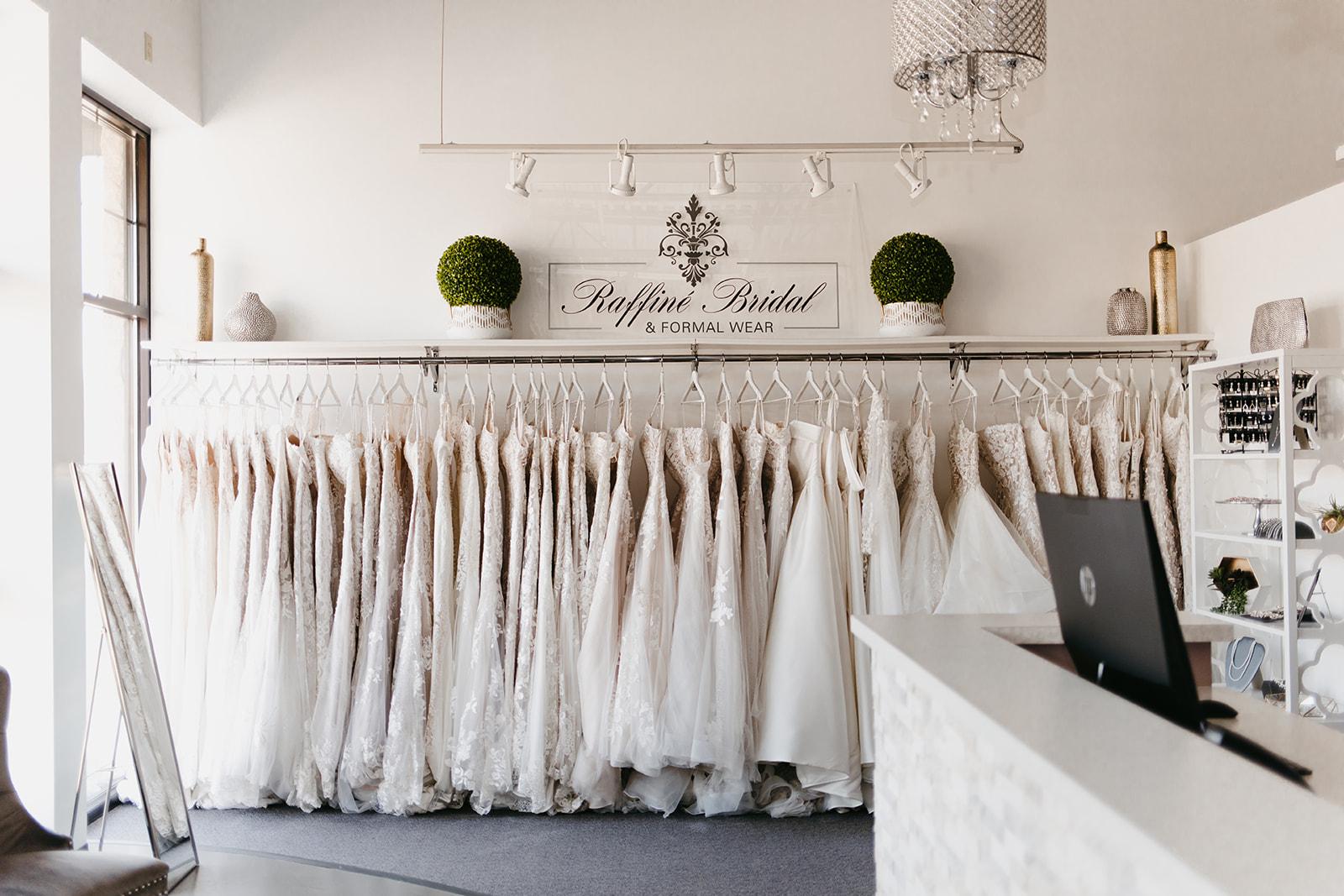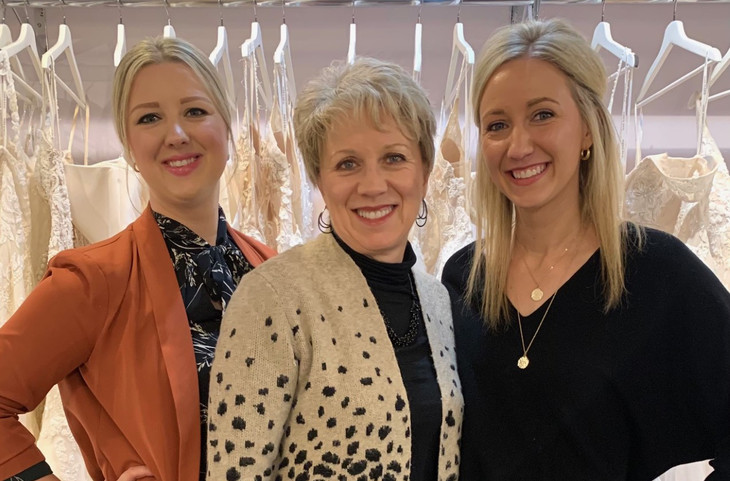 Hi! It's nice to meet you! We are Jamie, Jody & Kayla, a mother daughter team.
In 2009 the three of us purchased Raffiné Bridal & Formal Wear which was originally founded in 2004 in Stillwater, Minnesota. Upon ownership, we quickly realized a need for more space, which led to the relocation in our hometown of Woodbury, Minnesota on November 4, 2013.
Here's a bit about us - Growing up, Jamie and Kayla dreamed of owning a business together. Jamie had always been very passionate about all things bridal. While in college, she was working at another bridal store and began to talk about owning her own bridal store. With Kayla's education in marketing and entrepreneurship and Jody's education in fashion, retail management as well as her desire to work alongside her daughters, the trio put their passions together and purchased Raffiné Bridal. These passions have remained true even during growing families and big life changes.
Over the last 14 years, we have completed a relocation, 3 store expansions, started Raffiné prom, and created a dream team of stylists! 
Along with helping our brides and customers, community outreach is important to us. We have partnered with Minnesota Adult and Teen Challenge and the Night to Shine event through the Tim Tebow Foundation. Sharing God's love with others is a top priority for us and the reason we have partnered with these organizations. 
Our passion for bridal and helping customers feel excited and beautiful on their big day is why we love doing what we do. We invite you to check out all that we offer and can't wait for you to join the Raffiné family!
Contact Us
Raffiné Bridal and Formal Wear
Hours
Monday: 11am-7pm
Tuesday: Closed
Wednesday: 11am-5pm
Thursday: 11am-7pm
Friday: 11am-5pm
Saturday: 10am-4pm
Sunday: Closed
Location
707 Bielenberg Drive
,
Suite 105